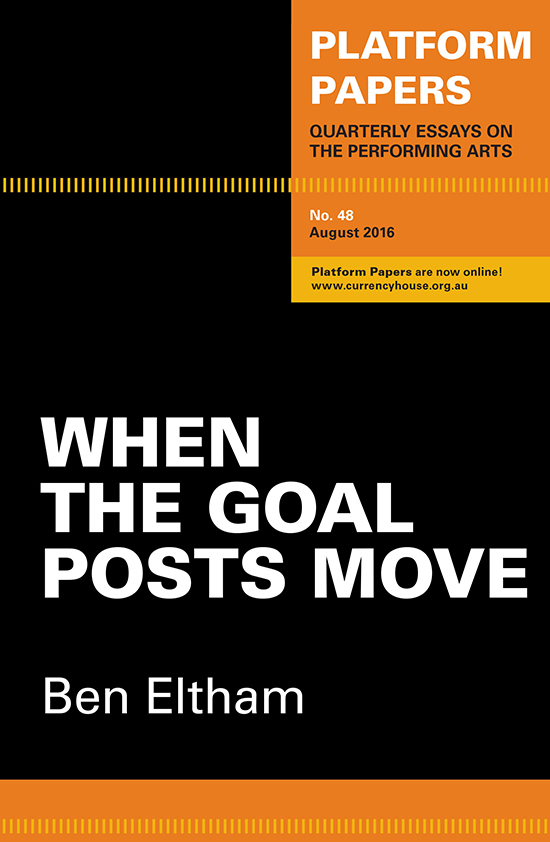 In the latest Currency House Platform Paper, described by Jana Perkovic as "an excellent work of political journalism," cultural policy scholar Ben Eltham guides you through the history of the LNP Government's assault on artists and the Australia Council.
4 copies courtesy of Currency House.
Email us at giveaways [at] realtimearts.net with your name, postal address and phone number. Include 'Giveaway' and the name of the item in the subject line.
Offer closes 7 September.
Giveaways are open to RealTime subscribers. By entering this giveaway you consent to receiving our free weekly E-dition. You can unsubscribe at any time.
RealTime issue #134 Aug-Sept 2016