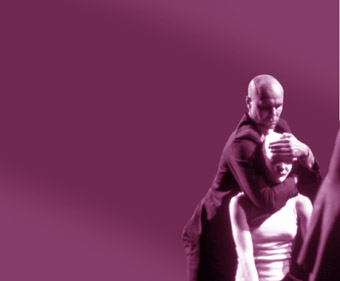 The Age of Unbeauty, ADT
At a time when opportunities to experience seasons of contemporary dance works are thin on the ground in Sydney, events like the forthcoming The Action Pack season at The Studio at Sydney Opera House (June-July) and antistatic at Performance Space (September-October) are welcome indeed—as is the news that Robyn Archer's 2003 Melbourne Festival will have a dance focus. Given the demise of the national touring organisation Made to Move, these days it seems easier for choreographer Phillip Adams to get to Mongolia (as he did courtesy of Asialink in 2000) than to Sydney (although this trip is with the last of Made to Move's funding). The chance to see 3 companies of such high calibre as Adelaide's Australian Dance Theatre, Melbourne's BalletLab and Kate Champion's Force Majeure performing in a mini festival is exciting enough. This, plus the offer of generous discounts ("a strictly limited offer" of $69 for all 3 shows), is almost too good to be true.
The Studio publicists have gone all out promoting the threesome as "fast, fraught with risk, breathtaking, the equivalent of white water rafting" and my favourite, "sex on legs." Thankfully, they've also found a few column centimetres for the smarts, ie for "fresh" read radical approaches to dance and for "thought provoking" read personal, political and sociological. There's even a warning about "adult themes."
The last time we saw Phillip Adams' Ballet Lab in Sydney was in the remarkable Amplification which, like a lot of Australian contemporary dance works, has made successful international appearances. The company's new work, Upholster, is part installation, part deconstructed movement, part furniture workshop with live sound mixes by turntable master Lynton Carr. RealTime's Philipa Rothfield has described Upholster as "intricate and detailed, manifesting Adams' deep-seated interest in design. Hinting at the conceptual grounds of upholstery, it weaves an aesthetic web. On the surface, beneath the surface, questions are covered over, but they are there to be discerned as the work unfolds." (RealTime#43, p33).
Sydney audiences went wild for ADT's Birdbrain (RealTime 44. p37) which toured here last year with its witty and sometimes unbelievably vigorous dance vocabulary. This time they're bringing their new work, The Age of Unbeauty, which premiered as a work-in-progress at this year's Adelaide Fringe. Once again choreographed by ADT's artistic director Garry Stewart, with sound design by Luke Smiles and video by David Evans, this is a developing work. Conceived at a time when world politics were making their own risky moves, Stewart describes the dark poetry of The Age of Unbeauty as "a highly personal response to the terror in man's ability to act inhumanely…"
Once the word was out, it was impossible to get a ticket to Kate Champion's Same, same But Different which premiered at this year's Sydney Festival. Breaking new ground in the live/filmed dance genre, Same, same like all the works in The Action Pack season, showcases the work of some truly remarkable Australian dancers (RealTime #47, p6). And across the 3 works, you'll also see a star lineup of collaborating artists—among them, filmmaker Brigid Kitchin, designers Geoff Cobham, Dorotka Sapinska, Gaelle Mellis, Damien Cooper and composer Max Lyandvert.
Take note. These shows are the goods. Go see.
–
The Action Pack: The Age of Unbeauty, Australian Dance Theatre, June 25-July 6; Upholster, BalletLab, June 26-6; Same, same But Different, Kate Champion & Force Majeure; The Studio, Sydney Opera House. Bookings 02 9250 7777. www.sydneyoperahouse.com Forum: Champion, Stewart, Adams, The Studio, June 29, 5pm.
RealTime issue #49 June-July 2002 pg. 39
© Virginia Baxter; for permission to reproduce apply to realtime@realtimearts.net