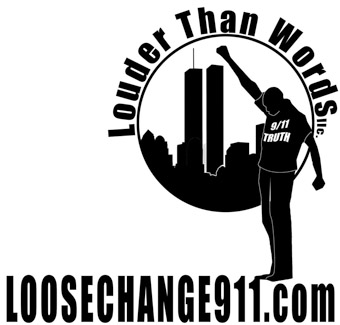 Loose Change
AT THE AUSTRALIAN INTERNATIONAL DOCUMENTARY CONFERENCE THIS YEAR THERE WERE TWO SESSIONS DEVOTED TO CREATIVELY RETHINKING THE MARKETPLACE AND PROJECT FINANCING. THESE DOCAGORA SESSIONS, AN INDEPENDENT INITIATIVE, ARE TAKING PLACE AT CONFERENCES AROUND THE GLOBE THROUGHOUT 2007. AT THE AIDC DOCAGORA IT WAS THE GEN-Y PANELLISTS WHO HAD THE MOST INTERESTING AND CHALLENGING THINGS TO SAY.
the pitch
The subject of distribution and markets was explored through a series of project pitches. One science-based TV broadcast and web docu-game pitched by Sonya Pemberton was influenced by the ground-breaking online presence of ReGenesis, a Canadian program produced by Xenophile Media. While not appropriate to provide details on Pemberton's pitch, ReGenesis is an existing project and can be discussed. ReGenesis was designed to interact with a TV series. Players could 'assist' the characters by discovering 'information' and submitting it to the main site. Sometimes the search for the information involved visiting mock websites or even real world locations. To cater for hard-core fans, the players could also become 'hackers' and be the bad guys.
Broadcasters from around the world were putting up their hands to sink money into Pemberton's pitch, but then a spanner was thrown in the works by a GenY panellist, Elliott Bledsoe: "What about letting your audience re-skin your game and generate new scenarios?" Re-skinning means changing the physical appearance and personality of a game character. Generating scenarios means the players create new environments, characters, narratives and objectives based on those that your game has established, a bit like fans writing their own TV episode.
The producer, however, was concerned about the idea of letting the players manage content. How could she control the veracity of the science in the game if the players could create their own scenarios? Bledsoe was nonplussed. He really couldn't see how this was a problem, and if it was, then the idea needed to be redesigned to cater for player need to input at the most fundamental level in a game. The dichotomy between player input and scientific truth was left unresolved.
web 2.0
Roland Barthes spoke of a 'writerly' text, where the reader also becomes the author. Web 2.0 is the embodiment of this philosophy. The web is the future platform for TV and therefore much of documentary is headed there. Understanding the way it works is key to understanding the future of documentary markets.
Initially, veracity on the web was associated with branding: certain sites became known for their reliability eg BBC, Bartleby etc. In Web 2.0 this has been undermined by sites such as Wikipedia and YouTube. These potentially unreliable sources are becoming increasingly trustworthy as more and more people contribute, the sheer number modifying the information, providing multiple perspectives and bringing to bear unique knowledges. A fact is no longer provided by an authoritative single voice, rather it is accumulated from multiple contributors. That is the GenY way of reading, writing and managing knowledge. And as well as being open-access, it is free of charge. Visits to Wikipedia are free, and also importantly the site is ad free. Online documentary makers need to understand this philosophy.
knowledge is no longer owned
If knowledge is free and the property of anyone, this opens up a series of dilemmas regarding Intellectual Property and income streams. After all IP is what artisans, such as filmmakers, use to make money, albeit incredibly small amounts.
According to GenY you can give something away for free and you can still make money. These panellists were adamant that allowing free use of material generates a market rather than diminishing it. Allowing people to breach traditional copyright was core to their message, although their philosophy is tempered by the Creative Commons copyright system which allows for different types of IP ownership and control. Loose Change and Outfoxed were cited as examples of limited release documentaries that used varying copyrights and generated a larger market and income stream than would normally be expected. Another prime example is the Australian project, Time to Go John. However, it should be noted that Outfoxed had a $300,000 budget to create its 'free' market. And I hadn't heard of Loose Change before the session. Even giving content away costs money.
all for one
At the DocAgora session it was taken as given that TV will end up on the internet, but Web 2.0's tendency to form communities online changes the way you need to look at the audience.
In traditional broadcasting the audience comprises a large number of individual viewers grouped into categories, but still treated as a mass of individuals. With Web 2.0 the individual is subsumed into a community which acts as a single organism with the sum intelligence of its members. This occurs through secondary sites such as chat rooms and blogs. Information is swapped and problems solved quickly.
Narratives and their conclusions will be challenged. Documentary should embrace and encourage this: a programme's success is in how much online chatter it generates.
in the end
As the web becomes the primary platform for production, GenY attitudes and the Web 2.0 medium offer new ways of engaging with facticity—a new watershed for documentary art.
DocAgora http://docagora.org/
RealTime issue #79 June-July 2007 pg. 18
© Catherine Gough-Brady; for permission to reproduce apply to realtime@realtimearts.net