This picture spread is available for download.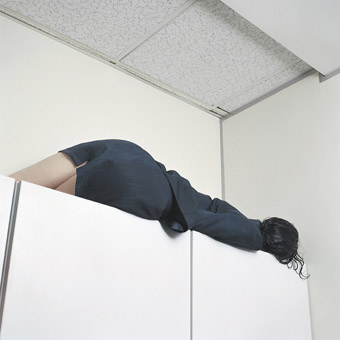 Narinda Reeders
White Collar Undone (2006)
White Collar Undone (2006), Narinda Reeders.
Reeders' day job as a computer programmer inspired two photo-documentary series about office environments. Exhibited as part of Girl Parade curated by Bec Dean, Australian Centre for Photography, Nov 16-Jan 26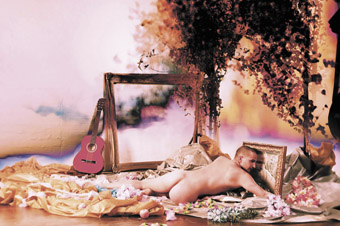 photo Jeff Busby, art direction 3 Deep Design
Brindabella, BalletLab
Brindabella, BalletLab
A collaboration between BalletLab and New York choreographer Miguel Gutierrez. A baroque fantasia on the seductive dangers of the Australian bush. Malthouse,
Dec 5 -8. Reviewed in RT83.
Photography: Alex Davies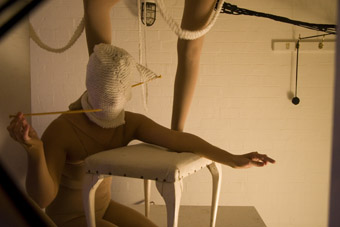 photo Alex Davies
Pork in The Rafters, Body Knitting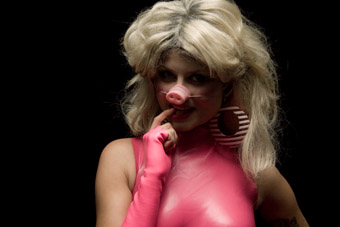 Alex Davies
Nikki Majajas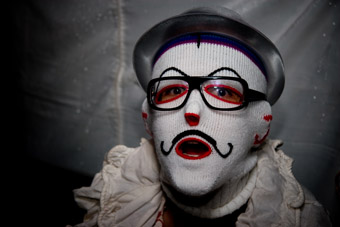 Alex Davies
Biffo's Blowup Bonanza, Justin Shoulder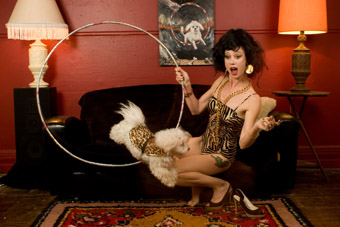 photo Alex Davies
Annabel Lines and Baby Boy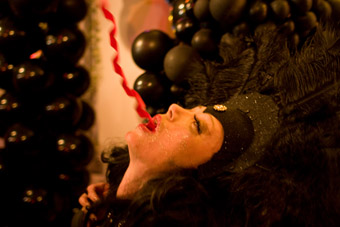 photo Alex Davies
Bachanalian Bash, Annabel Lines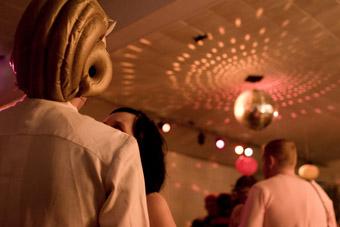 photo Alex Davies
Bachanalian Bash, Medium Rare Gallery
A selection from Davies' exhibition of over 150 social documentary/street photographs from Sydney and abroad. Chalkhorse Gallery, Surry Hills,
Nov 29-Dec 1, http://chalkhorse.com.au

RealTime issue #82 Dec-Jan 2007 pg. 2-3
© RealTime ; for permission to reproduce apply to realtime@realtimearts.net