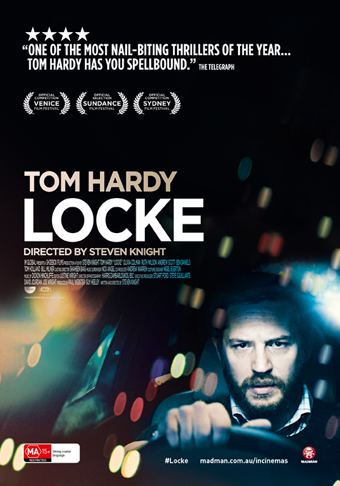 DVD: Locke
A man in a car. Alone. For a whole film. Even more alone than Robert Pattinson's Eric Packer on his existential slippery slope in David Cronenberg's adaptation of Don DeLillo's novel Cosmopolis. Tom Hardy's Ivan Locke is a businessman. One phone call undoes him. He drives and drives, he phones, he talks, as career, family and psyche unravel. Acclaimed for direction, concept, camera work, sound design and above all performances—it was filmed in 10 days with Hardy working to iPad cues hidden from view and improvising—this is one of the most highly regarded British films of recent times after Jonathan Glazer's rivetting Under the Skin.
8 copies courtesy of Madman Entertainment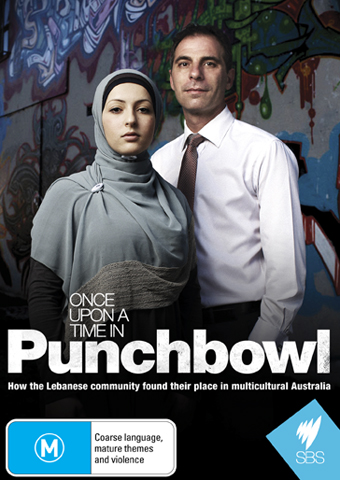 DVD: Once Upon a Time in Punchbowl
This four-part series is engrossing and enlightening and should be aired on commercial TV networks in prime time—it's that important at a time when most Australians have little understanding of Middle Eastern cultures, or their manifestation in Australia. The series traces Lebanese settlement in southwest suburban Sydney from the 1970s to the present, interviewing families, police officers, community leaders, former drug addicts and criminals and sociologist Andrew Jakubowicz. Along with its precursor Once Upon a Time in Cabramatta (2012), Once Upon a Time in Punchbowl is another important step towards understanding Australian culture of the 21st century. There are more steps to take.
5 copies courtesy of Madman Entertainment.
Please note you can nominate for ONLY ONE GIVEAWAY.
Email us at giveaways@realtimearts.net with your name, postal address and phone number.
Include 'Giveaway' and the name of the item in the subject line.
RealTime issue #123 Oct-Nov 2014 pg. 56
© RealTime ; for permission to reproduce apply to realtime@realtimearts.net