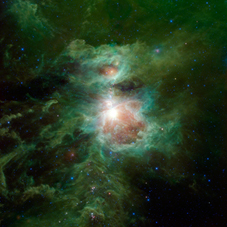 Aurora Festival of Living Music: Opening Night
The opening night of the Aurora Festival of Living Music at Parramatta's Riverside Theatre, 30 April, will be thrilling. It will feature the premiere of Voyage Through Radiant Stars—a full-length saxophone concerto—by leading Australian composer, Brian Howard; Ensemble Offspring playing Marcus Lindberg's Ablauf (1983) for two massive bass drums and clarinet; Song Company's Roland Peelman at the piano for Sonolith, a musical transcription of the Declaration of Human Rights byTurkish Australian composer Ekrem Mulayim; a didjeridu duet by Alex Pozniak for players Mark Atkins and Gumeroy Newman; and Xenakis' challenging solo Rebonds (1987-89) played by Claire Edwardes. Don't miss it.
3 double passes (for 30 April) courtesy of Aurora Festival of Living Music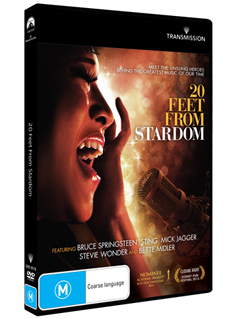 DVD: 20 Feet from Stardom
This 2014 Academy Award winning documentary by Morgan Neville focuses on the lives and careers over some 50 years of black American back-up singers whose talents were such that they could have enjoyed solo stardom. However, either the recording industry did little to commit, even scuttling their efforts, or they recognised that fame was not worth the effort. What is striking is the long list of famous artists these singers supported; they not only provided unique harmonies but on occasion tackled difficult passages or wholly substituted for lead singers. The sense of injustice is eased when one of the most experienced backup singers, Darlene Love, finally makes it on her own. KG
5 copies courtesy of Transmission Films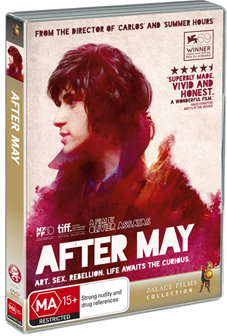 DVD: Olivier Assayas, After May
Leading French filmmaker Olivier Assayas' After May won Best Screenplay at the 2012 Venice Film Festival. His film follows the lives of 'the children of the revolution' of May 1968 as they flee Paris after an act of vandalism against a school goes badly wrong. In Italy the group party, demonstrate, encounter new art and explore the implications of their everyday countercultural lives. Although criticised for not going deeply enough into his characters, Assayas has been otherwise praised for his sensitive portrayal of a complex generation in a beautifully crafted film.
5 copies courtesy of Madman Entertainment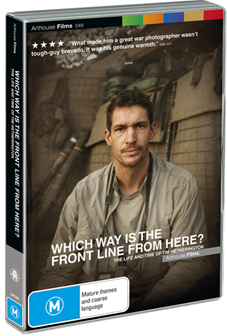 DVD: Which Way is the Front Line from Here? The Life and Times of Tim Hetherington.
British-American photojournalist Tim Hetherington was embedded with a US platoon in Afghanistan. His documentary film of the experience, RESTREPO (2010), won the 2010 Sundance Film Festival Grand Jury Prize for Documentary and was nominated for an Oscar in 2011. Hetherington was killed by mortar fire in Libya's civil war where he was spending time with the rebel army. His co-director and cinematographer on RESTREPO, Sebastien Junger made Which way is the front… as a tribute to Hetherington's talents including his admired empathy for his stressed interviewees in war zones and his 10-year career on the frontline in Afghanistan, Liberia and other West African countries and Libya.
5 copies courtesy of Madman Entertainment
Please note you can nominate for ONLY ONE GIVEAWAY.
Email us at giveaways@realtimearts.net with your name, postal address and phone number.
Include 'Giveaway' and the name of the item in the subject line.
RealTime issue #120 April-May 2014 pg. 56
© RealTime ; for permission to reproduce apply to realtime@realtimearts.net