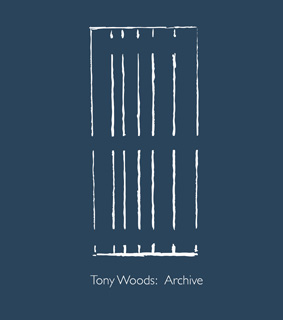 Book & DVD: Tony Woods: Archive
This large format book features excellent reproductions of this leading Melbourne artist's works along with a DVD of his films and a documentary about the artist and their making. In her review of the book, Danni Zuvela writes:
"We are drawn into this complex and talented artist's world, given access to his creative inspiration and evolution at a deeper level than other modes of artist biography that might sacrifice depth for gloss. Invited to muse on the aesthetic and conceptual relations between the artist's practice across canvas, celluloid, pixels and audio tape, we start to develop insights into how the dialectic of representation and abstraction powers an artist like Tony Woods, finding varied expression across forms, materials and decades… Tony Woods: Archive, with its detailed understanding of an artist whose work should be more widely known, is a rare and worthwhile addition to the annals of Australian art history."
1 copy of Tony Woods: Archive, courtesy of publisher www.artinfo.com.au and distributor Australian Scholarly Publishing ASP.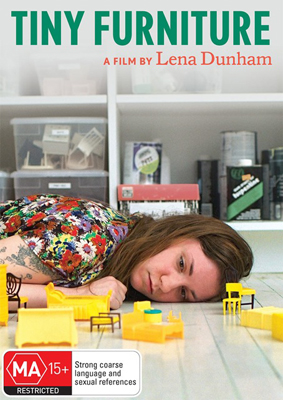 DVD: Lena Dunham, Tiny Furniture
We first heard of Lena Dunham's film Tiny Furniture a couple of years ago from one of those succinct reviews at the front of The New Yorker. Now the film is finally available in Australia, no doubt due to the fact that since 2010 when she made the film, Dunham has created the wickedly funny and brutally frank hit TV series Girls.
In Tiny Furniture you not only see the emergence of the 20-something preoccupations and anxieties that govern Girls, you'll also meet Dunham's mother—the artist/photographer Laurie Simmons—and sister who play themselves. If you're a fan of Girls you won't want to miss this low key but fascinating precursor.
5 copies courtesy of Transmission Films
Please note you can nominate for ONLY ONE GIVEAWAY.
Email us at giveaways@realtimearts.net with your name, postal address and phone number.
Include 'Giveaway' and the name of the item in the subject line.
RealTime issue #117 Oct-Nov 2013 pg. 48
© RealTime ; for permission to reproduce apply to realtime@realtimearts.net