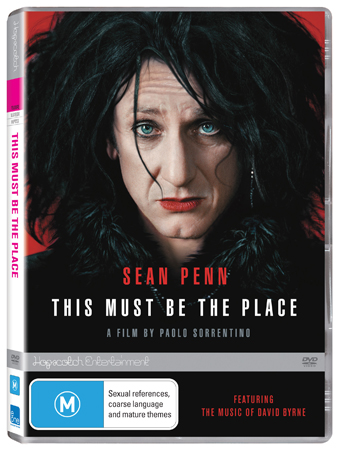 Sean Penn in This Must Be the Place, DVD
"Reviews of Paolo Sorrentino's This Must Be the Place have made much of Sean Penn's performance as Cheyenne, in the main, due to his appearance as an aged Goth rock idol modelled on The Cure's Robert Smith, replete with teased blue-black hair and full make-up, but also his lilting, measured, almost squeaky, intonation." So begins Deanne Williams' detailed account of the outsider characters played by Penn and those who figure in the films the actor has himself directed (see article). This Must Be the Place has been widely applauded as a gently funny, highly nuanced road movie with yet another distinctive performance from the versatile Penn.
6 copies courtesy of Hopscotch Entertainment
Martha Ansara, The Shadowcatchers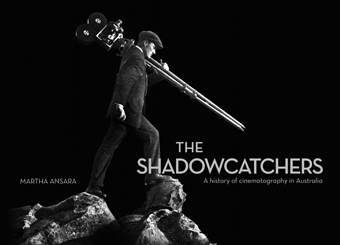 "The Shadowcatchers is a monumental and generous representation of those skilled artists who work with and behind the camera, largely unknown to the audiences who enjoy and admire their work. Here they are made visible. Ansara and the ACS have proudly celebrated the achievements and legacy of the profession with superb design by Ana May and production by Eddy Jokovich of ARMEDIA, fine writing and superb documentation" (Keith Gallasch, RT109). This photographic history of Australia's cinematographers from the beginning of the 20th century to the present combines a delightful pictorial record with biographies and ample historical detail.
1 copy, courtesy Australian Cinematographers Society
Email us at giveaways@realtimearts.net with your name, postal address and phone number. Include 'Giveaway' and the name of the item in the subject line.
Please nominate only one giveaway.
RealTime issue #110 Aug-Sept 2012 pg. 56