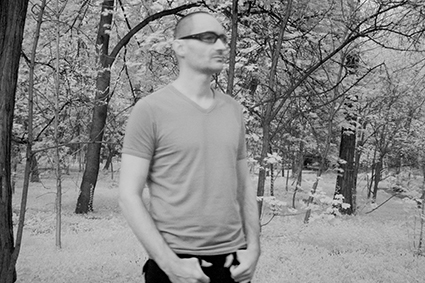 Thomas Koner
The Goethe Institut's annual Festival of German Films typically offers some of the most searching and powerful of contemporary films. This year's program is no exception with a new film, The Cut, from the great Fatih Akin about the Armenian genocide, Dietrich Brüggemann's greatly anticipated, minimalist account of extreme religious faith and Burhan Qurbani's We are young, We are strong, about racism in Germany in the early 1990s. Classic cinema is represented by FW Murnau's Faust and a highly regarded new documentary, From Caligari to Hitler.
Thomas Köner plays Faust
A highlight of this year's festival will doubtless be the presence of award winning composer, media and installation artist Thomas Köner who appeared in Liquid Architecture 10 in 2009 and will a play his soundtrack to Murnau's 1925 silent classic, Faust (with actor Emil Jannings) live in Sydney, Melbourne, Brisbane, Canberra and at MONA in Hobart. Accompanying Faust will be the documentary Caligari To Hitler. Köner has previously been commissioned to create music for silent films for the Auditorium du Musée du Louvre, Musée d'Orsay and Centre Pompidou.
From Caligari to Hitler
For his documentary on the years bridging the Weimar Republic and the Third Reich, Rüdiger Suchsland adopts the title of Siegfried Kracauer's 1947 book From Caligari to Hitler: A Psychological History of the German Film. Kracauer saw in Expressionist and other films anticipation of but also desire for and denial of impending Nazism. Using restored newsreels, footage from classic and lesser known films from the era and interviews with Fatih Akin, Volker Schlöndorff and other filmmakers, Suchsland tests the Kracauer thesis in what promises to be an engrossing cinematic experience.
Stations of the Cross
In the feature film program, Director Dietrich Brüggemann rigorously matches content with form in Stations of the Cross. Using a mere 14 shots and three camera moves, he focuses intimately on a 14-year-old girl, a member of a conservative Catholic sect hostile to Rome, as she refuses food and withdraws from social life, imagining herself on the way to heaven and sainthood. Brüggemann's account of extreme devotion is highly topical in a time of increased religious fundamentalism.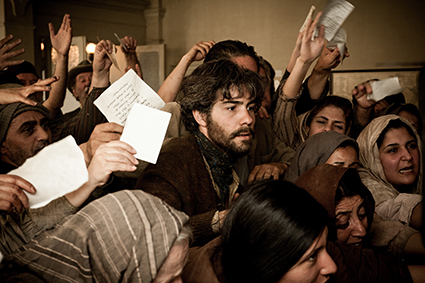 The Cut
The Cut
In The Cut, Fatih Akin, German filmmaker of Turkish origin and maker of the modern classics Head On (2004) and The Edge of Heaven (2007), has boldly gone where few (like Atom Egoyan with his Ararat, 2000) have trodden to address the Armenian genocide and its consequences, following a father as he searches for his two daughters from Turkey to Cuba and North Dakota: "On this odyssey, he encounters a range of very different people: angelic and kind-hearted characters, but also the devil incarnate"(press release).
We are young, We are strong
Afghan refugee Burhan Qurbani came to Germany in 1979 as a child, becoming a prize-winning short filmmaker and director of his first feature, the award winner Shahada, in 2010. In his second, We are young, We are strong, he evokes events of 1992 in Rostock, a former East German town impoverished by reunification. The film focuses on painful navigation of its citizens through unemployment and neo-Nazi violence against Vietnamese immigrants.
Comedies, thrillers, major commercial successes, documentaries and talks comprise the rest of a large, generous and enticing program playing ever widely across the country. RT
14th AUDI FESTIVAL OF GERMAN FILMS, 13-31 MAY 2015
RealTime issue #126 April-May 2015 pg. 21
© RT ; for permission to reproduce apply to realtime@realtimearts.net