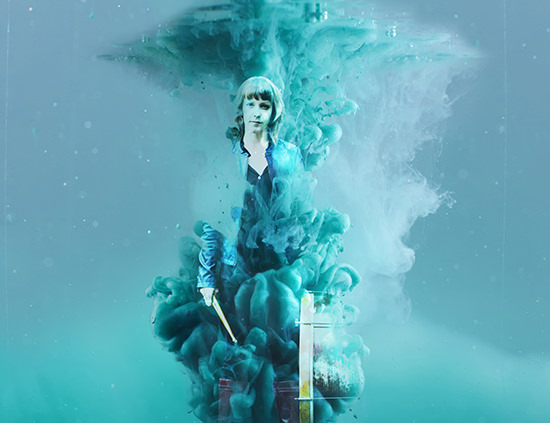 Leah Scholes
Over four years the Bendigo International Festival of Exploratory Music has grown a committed audience with its unique combination of ambitious contemporary music, community engagement and affordable or free ticketing. During the highly-anticipated weekend, Bendigo's historic performance spaces come alive with some of the finest performances of contemporary music from Australia and abroad.
Each part of the festival has its own flavour, from the inevitably sold-out solo showcases in the historic Old Fire Station to rare, large-scale contemporary masterworks in the Goldrush-era Capitol Theatre, performances by internationally renowned visiting ensembles in the superb new Ulumbarra Theatre (built into and around the former Sandhurst Gaol), intimate performance lectures and a bespoke acousmatic sound projection space.
It's a lot to take in over three days, but the exploratory spirit runs high and stays with you for weeks. This year BIFEM looks bigger than ever and hopes to become an international cultural exporter. Artistic Director David Chisholm spoke with me about what's in store this September.
Is the fourth BIFEM the biggest yet?
In the first year we had 42 musicians and this year we have 120. It's insane. It's a completely different scale of event.
Part of that scale comes from increasing the size of your house band, the Argonaut Ensemble.
That, and the ELISION ensemble's collaboration with ANAM (Australian National Academy of Music), as well as having 40 musicians from the Bendigo Symphony Orchestra performing the festival's grand finale, André and Michel Décosterd's PHO:TON. The orchestra is arranged in rows on stage and when a light shines on a particular musician they play a module. The lights are triggered by a digital piano. You never hear it but somehow the work is like a giant organ console that plays people with lights. It's a beautiful amalgam of what grand organ writing originally was: a symphonic substitute. The patterns are beautiful and even though some of the modules for the musicians are single notes, it is very effective as a half-hour work.
In the program you say that the piece "completely reframes the traditional orchestral concert experience" and sometimes people will do this by opening a bar or playing the Lord of the Rings soundtrack, but here you're really doing it.
That's right! One of the Décosterd brothers is an industrial designer and the other is a designer and composer and their father is an engineer as well. They grew up in La-Chaux-de-Fonds in Switzerland, which is Clock-Making Central. You can think of this work like a cuckoo-clock. There is something so precise and patterned about it, something so Swiss. They look at the symphonic orchestral experience through the lens of a visual medium and that is true reinvention. I haven't seen anything like it. There are no sconce lights on the music stands so the music really appears out of darkness. It's like looking at a Flemish master's painting, but instead of a bowl of fruit or a face appearing out of dark clothing, you get a musician and sound. It's very clever.
The Décosterd brothers specifically asked for the Bendigo Symphony to work on this project. You can almost only work with community musicians on this. Professional musicians would be too precious. This is apparently what happened with the Montréal Symphony. They did a fabulous job, but a work with straightforward musical language and experimental design doesn't work so well with professional musicians.
Negotiation between composers and musicians is the focus of this year's Composers' Colloquium, which has become an incredibly popular part of the festival. The theme is "Codes, taboos, and permission-giving in the compositional process." Who came up with that?
It was Liza Lim! As well as being a featured composer this year, she is a great convenor. To me the theme addresses all the strange things composers ask musicians to do and the problems this raises for non-specialist musicians. Why is the gap so wide between contemporary musicians and musicians who might work in an orchestra full-time? Why aren't there more fully-rounded artists who can say, "Sure, I can blow through that or scrape this. I can understand how one of [German composer] Helmut Lachenmann's physical techniques needs to be made musical." What is the resistance point for some musicians? What do musicians need to be given to allow themselves to do these things?
What other large-scale works have you been able to program because of this increase in forces?
There are double concertos by Jack Symonds and myself which will be played by Argonaut. Our aim throughout the previous festivals has always been to grow Argonaut to chamber orchestra size. When I did Kursk in 2011, that was a proof of concept to show what a chamber orchestra would look like and what sort of work they could do. To come back five years later and put on another work with 29 musicians shows what the festival can achieve.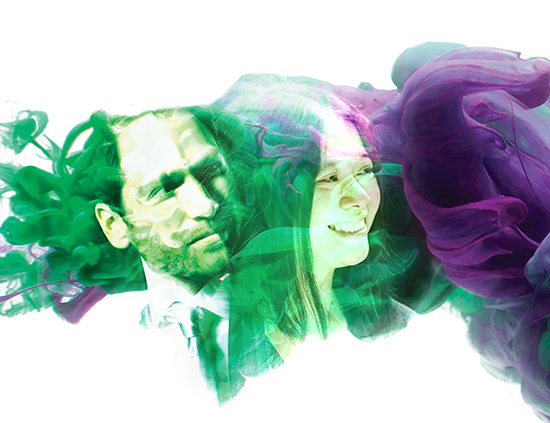 Aaron Cassidy, Liza Lim
It's ELISION's 30th anniversary and they are celebrating with three concerts at BIFEM.
Yes, that was a no-brainer! They're collaborating with ANAM to present Speicher, a 75-minute, large ensemble work by the German composer Enno Poppe. Part of our mission is to present Australian audiences with important, under-represented composers and to mount works of scale and duration. Poppe is a missing voice in Australia, just as Olga Neuwirth was last year and Claude Vivier the year before. It's like putting together a puzzle and saying "what's missing in our ecology here?"
As well as being ELISION's 30th anniversary, it is also Liza Lim's 50th birthday just before the festival and given her close connection to ELISION the ensemble will play the world premiere of How Forests Think, along with the Victorian premiere of her Machine for Contacting the Dead and Aaron Cassidy's The Wreck of Former Boundaries. How Forests Think is like a concerto for the 37-pipe sheng performed by the Chinese, Germany-based sheng player Wu Wei, who is pretty much the sheng master. These are difficult, substantial works that only ELISION could pull off.
Alongside these large-scale works is BIFEM's prized series of solo recitals.
These have been insanely popular. So much so that we are presenting each recital twice with a break in between each performance.
That is going to be a huge job for Peter de Jager, who has to perform a recital of keyboard works by Iannis Xenakis twice in a row!
That's why we're calling that concert Marathon. An hour-long Xenakis program, an hour-long break, then another hour-long concert all over again. There are very few people who can do a program like that, let alone twice.
And two of these works, Khoaï and Naama, require a rare, modern harpsichord. Did you find one?
We found one in Tasmania! It's costing us a bomb to transport it, but if you're going to do something, do it properly.
What's the difference? There's a pedal to change the register…
It's my understanding it's also the physicality. The instrument can take what is needed in the same way that the modern piano developed from instruments that Liszt would wreck. Peter actually bought the harpsichord so that he could perform this repertoire in the future. I said, "This is exactly what our festival is about." The recital programs should be a) a breakthrough, b) a showcase and c) a pivot-point in the performer's musical life. These programs are the most intimate relationships I as director have with the performers. I say, "It's your program. Don't think of yourself as a musician. What do you want to do as an artist?" Inevitably, it has been a transformative occasion for everyone involved.
You're also shining a spotlight on Leah Scholes, who must be one of Australia's most meticulous, refined, not to say busiest percussionists.
Leah has been the warhorse of percussion in Australia for years now. She's always there, always part of the team, but it's time to turn the spotlight on the work she's really doing. This concert pulls together the solo repertoire she has been working on into a dramaturged program that will have a life long after the festival is over.
So many great programs like this receive their premiere at BIFEM, it would be wonderful to see them toured.
In this festival we're taking our first steps into international market development. For the first time we have presenters coming to experience the festival and hear artists whom they might like to collaborate with or tour in the future. Graham McKenzie will visit from the UK's Huddersfield Contemporary Music Festival and Mauricio Peña from Bogotá. People don't usually look towards South America for touring, but Peña runs the equivalent of the Melbourne Recital Centre in Bogotá and programs over 24 other venues around Colombia. Plus he's a lovely guy. Creative Victoria have really stepped up to support these initiatives.
There are some other high-profile collaborators involved in the festival, interestingly around the Sound Gallery.
Sound Gallery, curated by Mauricio Carrasco, is going to be great. It's so rare to have a dedicated space for high-fidelity acousmatic music, and this year Christopher Boots—a Fitzroy-based industrial design company specialising in lighting—is designing the space. We're working on a donors' club for people under 40 to build a new generation of donors and we asked Chris to be an ambassador. He agreed and also embraced the opportunity to enhance the Sound Gallery experience.
Performance lectures are always a great way to start the day at BIFEM, though I'll be busy workshopping reviews from the Music Reviewers' Workshop with RealTime editors Keith Gallasch and Virginia Baxter. This year the performance lectures feature Melissa Doecke and Luke Carbon, both working with live electronics by José Miguel Fernández.
Melissa will introduce the audience to Embedding Tangles by Lara Morciano, a fiercely virtuosic work. Luke will present one of José's works from the performer's perspective: how do you approach it; what are the challenges?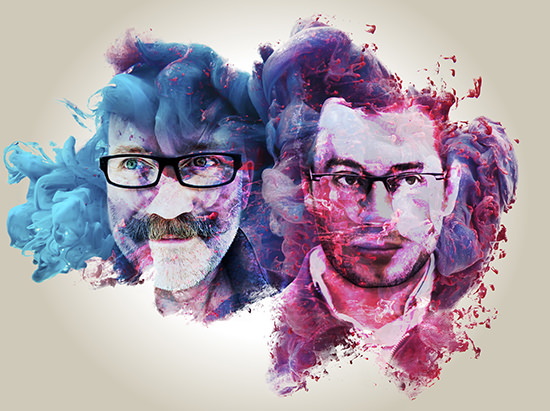 David Chisholm, Jack Symonds
Kids are going to love the Friday morning Cushion Concert by the harpist Jessica Fotinos. I understand this is a fiercely sought-after slot.
They all want it! You think you know everything about performance at such a high level and then you're faced with a room full of five year-olds and they're brutal. None of your tricks work any more. You have to go back to the very fundamentals of performance and ask, "How do I hold their attention? What is it about what I'm doing that will actually captivate them?" For that reason alone musicians want the slot. It makes you ask, "What happens if you strip the etiquette around 'challenging' (though I feel that is such a misnomer) new music? What do you need to do to make it immediate and make it work?" Because if your attention slips or you are distracted these kids will leave you. They will leave you in a heartbeat. There's no middle ground, whereas adult audiences are so malleable and negotiable.
Kaspar T Toeplitz and Myriam Gourfink are presenting two noise programs.
I'm really fascinated by Kaspar's music. He has worked with Zbigniew Karkowski, who died a couple of years ago, as well as Daniel Buess, who died tragically earlier this year. Kaspar has been very much the custodian of Karkowski's wall-of-sound ritualistic noise. You think that things can't get any louder or denser and then they do and it's very powerful and physical. You give people earplugs out of kindness, but really you want them to be able to take that threshold, audio-physical experience.
Toeplitz will be working with Myriam Gourfink, a proponent of "micro-gesture," which has been an important stream in contemporary dance for about a decade. Gourfink wears body sensors that provide input to the sound and lighting. Very slowly but surely over an hour she might shift 90 degrees in her chair. It is a very weird illusion, somebody moving that slowly. The smallest movement seems like the greatest leap because everything has been slowed right down.
The Argonaut ensemble is even venturing into chamber opera this year. XXX_Live_Nude_Girls. The title says it all.
This is a great chamber opera by Jennifer Walshe, who is a real rogue. The makeshift nature of this production—which has been shipped in from Chicago—is really in her spirit. She uses everyday objects in much the same way as junk theatre did 10 years ago. If there is junk theatre then this is junk music. It breaks down hierarchies by using materials anyone can afford. It's a 13-year-old work and our doing it in a slicker environment is a way of recognising it as an historically significant work. Again, it's unbelievable that no opera companies big or small have done it in Australia. Who wouldn't put a work called Live Nude Girls in their program?
And the Argonaut Ensemble is fielding another all-star string quartet. There is something so honest about string quartet writing. You can't hide a bad piece in special effects.
I have a piece in this program, and after the excesses of the double concerto I feel like this is a really serious work. The piece is called "Down South" and it's about what happens when you bring new music to a very old culture in a very new place. I think it's funny that we talk about the "old world" as Europe in a country like Australia which is ancient, or the Americas which are ancient. Europe is new. Modernity is new.
It's a packed program, but I see there's a bit more time to eat this time. Maintaining adequate nutrition has to be one of the main challenges of the festival.
We're getting food trucks in, serving good quality food quickly.
No way! Finally! Thanks so much for the interview and see you at BIFEM.
Bendigo International Festival of Exploratory Music 2016, 2-4 Sept
RealTime issue #134 Aug-Sept 2016
© Matthew Lorenzon; for permission to reproduce apply to realtime@realtimearts.net