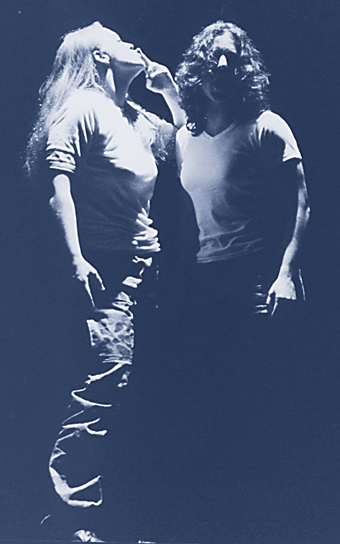 Beautiful People, D-Faces of Youth Arts
The crowd at Whyalla's Middleback Theatre was buzzing as a warm wash of lights filled the stage and fell on the closed forms of 3 dancers. The heavy bass of a rhythm and blues track vibrated through my ribcage. In a prelude to the main performance of the evening, 4 short dance pieces introduced themes of cultural diversity and turned the audience onto the physical dynamism of D-Faces of Youth Arts, a company integrating performers with and without disabilities. I broke into a sweat just watching the dancers warm up.
D-Faces began their piece with a maze of movement, image, soundscape—sensations of a bustling urban landscape; kids rollerblading, skating, running, playing, traffic blaring. Into this were woven heartfelt narratives of the kind of isolation that sits heavily in your chest and the relief that comes with friendship and acceptance. Schoolyard scenes were re-created, gangs exchanged confidences and angry insults. It is here, within the schoolyard, that young people explore the politics of culture and identity.
Directed by Sasha Zahra, Beautiful People suggested that occupying a polarised position of self-definition is a confined place to be. A warm and wild samba made light of racial debates; in a satire of the mantra of "them" and "us", D-Faces reminded us that between either end of a social strata lies a dance of engagement and self-definition.
Beautiful People D-Faces of Youth Arts, Middleback Theatre, Whyalla, South Australia, November 6
RealTime issue #34 Dec-Jan 1999 pg. 30
© Anna Hickey; for permission to reproduce apply to realtime@realtimearts.net