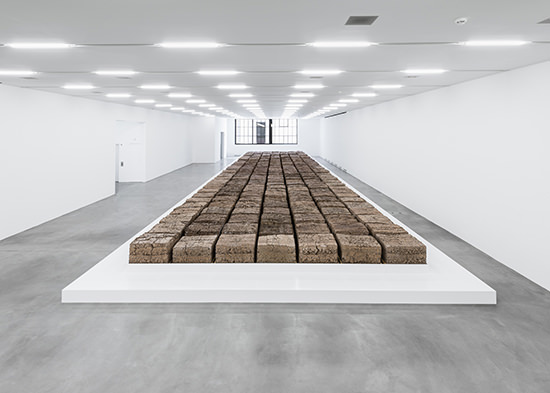 The Zurich Load, Mike Bouchet, Löwenbräukunst
Calling itself the "roving European Biennial of Contemporary Art," Manifesta was originally created in the early 1990s with a view to building bridges between eastern and western European art scenes that had hitherto been kept apart by the divisions of the Cold War. While this task seems today less urgent, Manifesta continues as a 'Europeans only' biennial that moves from city to city with each new iteration. Compared with other, larger European events of this kind, such as Documenta and the Venice Biennale, Manifesta is distinguished by a more experimental curatorial approach, a tendency to include emerging artists alongside more established figures and a stronger commitment to engage with the social fabric of the host city.
Titled What People Do for Money, Manifesta 11 was curated by Berlin-based artist Christian Jankowski who focused on the ethics and aesthetics of paid employment. At first blush this theme seems surprising because it's fundamentally the same as that chosen by Cuauhtémoc Medina for Manifesta 9. But on closer inspection the differences between the two events are clear. While Medina's exhibition had a strong historical flavour, reflecting as it did on the mining heritage of Genk and Limburg, the Belgian towns that hosted the event, Manifesta 11 focuses very much on the here and now and has at its core over 30 new works commissioned specifically for the event.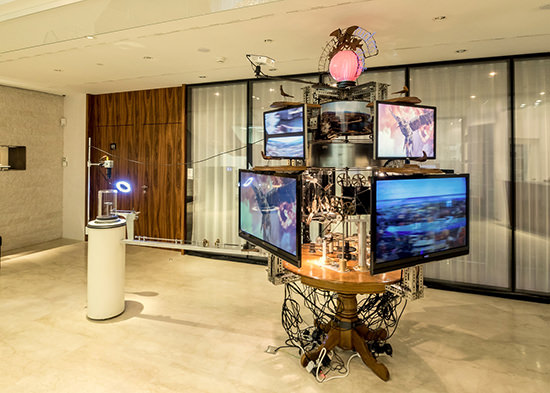 The World is a Cuckoo (Clock), 2016
Jankowski's main curatorial conceit was to pair the selected artists with Zurich residents representative of different professions. Artists and residents were asked to engage in a dialogue about the nature of work and to create artworks in two parts, one to be exhibited in a group show hosted in a mainstream art venue, the other installed in workplaces specific to the project. As a result, works were scattered across the city and in sites as diverse as police stations, pet shops, hospitals, exclusive jewellers, banks, tourist offices, fire stations, schools, churches and a sewage treatment plant. These commissioned projects were complemented by Site Under Construction, a show curated by Francesca Gavin, displaying historical artworks alongside those created specifically for this Manifesta.
I am very partial to this curatorial format because it mirrors very closely the structure of spaced, the program I run in Western Australia, which is also based on the idea of commissioning works that have multiple and inter-related outcomes, some of which are participatory/site-responsive, others conceived for mainstream group exhibition. This approach responds to what Peter Osborne in Anywhere or Not at All: Philosophy of Contemporary Art (Verso, 2013) calls the "distributive" character of post-conceptual art, a tendency to create works in which the same core concept spawns a number of different but interconnected public outcomes in different places, at different times and using different mediums and techniques.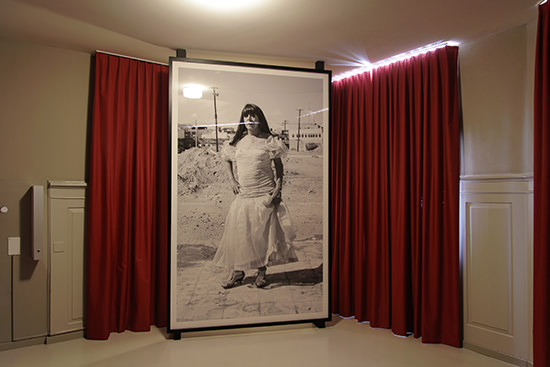 Untitled, Teresa Margolles, 2016
Even though most of the commissioned works in Manifesta eschew the spectacular, there are exceptions, the most remarkable of which is undoubtedly Mike Bouchet's extraordinary The Zurich Load. The work consists of 80,000 kg of treated human waste—Zurich's typical output over the course of 24 hours—which the artist turned into a huge, regular grid of brown cubes. The work would be superficially reminiscent of a classic Minimalist piece if it weren't for the fact that instead of looking at polished industrial surfaces one is confronted with the dried-up, odorous product of very familiar organic processes. The work's topicality is unmistakable if one bears in mind that 'money is shit' and Zurich is the world capital of banking. Like the other commissioned works, The Zurich Load also included a second component that was located in a work site, in this case Zurich's wastewater treatment plant.
Other artists opted for more restrained but equally impactful solutions. Teresa Margolles' offering was especially moving. The artist was working with transgender Mexican and Swiss sex workers when one of her collaborators was murdered. Her simple but poignant installation in a suburban hotel room pays tribute to the slain colleague and reminds the onlooker of the violence that so often affects the lives of transgender people. Jon Kessler's work addresses the opposite end of the socio-economic spectrum. The artist worked with a celebrated local watchmaker to create an amusing mechanical contraption that pays ironic homage to this most Swiss of commodities.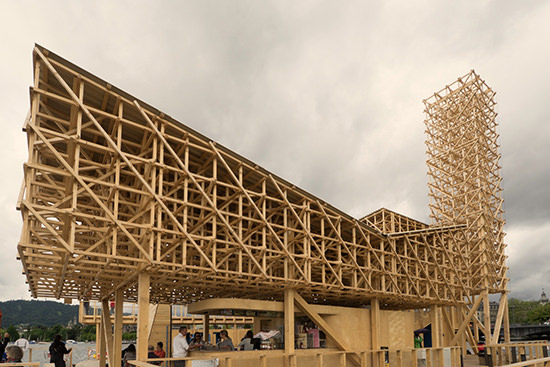 The Pavilion of Reflections, Tom Emerson
It's unlikely that many visitors, even dedicated ones, would have the stamina and time to travel back and forth across the city to reach each of the satellite sites. But this is not a major drawback; as is often the case with these types of exhibitions, one can experience the work vicariously through audio-visual documentation and text descriptions. This also explains why this Manifesta's most popular work is Tom Emerson's Pavilion of Reflections, a striking timber structure floating on Lake Zurich. The pavilion comprises theatre, café, meeting point, a lookout tower and a swimming pool filled with rather unenticing lake water (I doubt many people, especially those who have already been exposed to Bouchet's work, would be eager to take the plunge). In its function as Manifesta's main hub, the pavilion makes it possible for visitors to experience many hard-to-find site-specific works indirectly through video features, talks and discussions.
Jankowski did a great job in creating an intelligent, open and dynamic curatorial framework for the event. His decision to base the core of the exhibition on commissioned works and his emphasis on site-responsiveness and participation are to be applauded. In the end, the strengths and weaknesses of this Manifesta are those inherent in any event featuring site-responsive works commissioned in the absence of a detailed project plan. For example, on this occasion some of the more established artists did not bother to comply with the participatory component of the curatorial brief. Younger and lesser known artists however, responded well to Jankowski's challenge, creating works that reflect the time, place and social interaction from which they have emerged. And this is of course what one expects from an event so committed to engaging with the social fabric of the cities in which it is held.
–
Manifesta 11, Zurich, Switzerland, 11 June-18 September
Marco Marcon is Artistic Director and Co-Founder (1998) of International Art Space (IAS, formerly known as IASKA). In 2009 he created spaced, an international event of socially engaged art involving the participation of regional and rural communities throughout Western Australia. Spaced 2: future recall will tour nationally 2016-2019. Spaced 3: north by southeast will feature 12 residencies centred on an exchange between Nordic and Australian visual artists in 2016-18.
Read about Shigeaki Iwai's IASKA residency in 2001 and Spaced 2 in 2012.
RealTime issue #133 June-July 2016