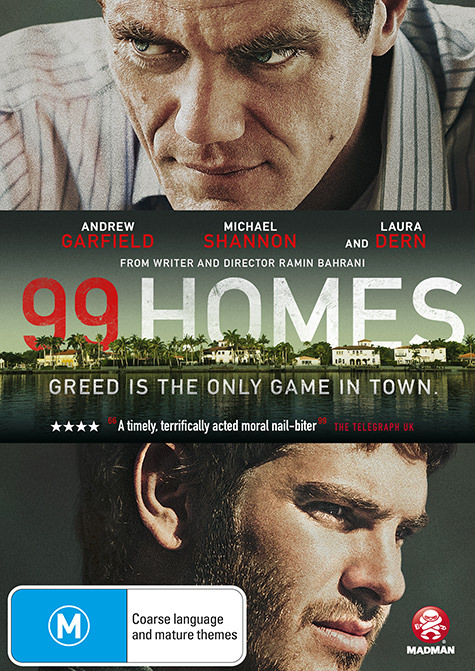 One of a mere handful of films to deal with the horrendous personal impact of the Global Financial Crisis on homeowners, Ramin Baharani's 99 Homes (2015) tells of one victim who, to survive, abandons his conscience and crosses the line to join the evictors. It's a finely performed, directed and emotionally demanding film that presents quite a different perspective from the GFC films and documentaries that address the backroom, big business machinations that resulted in and sometimes exploited (as in wonderful The Big Short) the opportunities created by the GFC.
3 copies courtesy of Madman Entertainment
Email us at giveaways [at] realtimearts.net with your name, postal address and phone number. Include 'Giveaway' and the name of the item in the subject line.
RealTime issue #132 April-May 2016, web